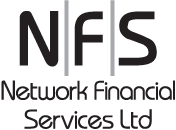 NFS Network Financial Services Ltd is one of the leading independent Financial Firms, operating within  the EU. We offer our clients Investment Advice suitable to their needs so that our clients can make informed Investment decisions to meet their financial objectives.
Through Independent Financial Advisers we recognise the needs they have for their client's investment requirements. We take account of every individual client's needs, ranging from regular investing to making sure they have set investment goals and timelines; such as their retirement.  Using the right risk assessment we can design an investment plan that recognises all the features of a planning process aimed to deliver suitable investment objectives.
Most investments carry an element of risk and by managing both this risk and our customer expectations we maintain our reputation and our results.
Get in touch
357 25 817 747
Get in touch
+ 357 25 817 747

enquiries@nfseurope.com
City Chambers, 2nd Floor,
Vasili Vrionides Street, 3095,
Limassol, Cyprus